News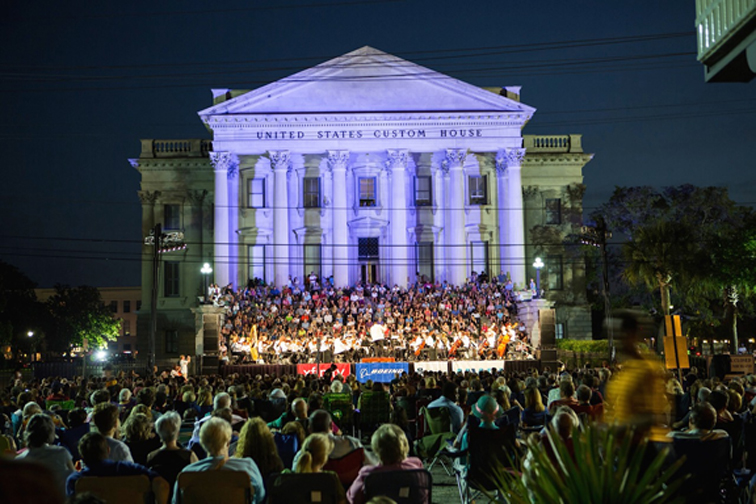 Pursuit of the Podium
MARY WHYTE IS THE OFFICIAL WINNER OF THE CHARLESTON SYMPHONY ORCHESTRA LEAGUE CONTEST, PURSUIT OF THE PODIUM!
Join Mary on the Custom House steps for the annual free Charleston Symphony Orchestra concert, Friday, May 26, 2017 from 8:00 PM – 10:00 PM.
Look for Mary as she conducts a short piece during the curtain raising concert, Sunset Serenade, kicking off Piccolo Spoleto. Mary Whyte extends her heartfelt appreciation to all supporters! "I am so excited to have a brief part with our beloved Charleston Symphony Orchestra," said Whyte. "It will truly be an exhilarating honor to celebrate the arts with the CSO!". Come out and enjoy our Charleston Symphony Orchestra amidst the beautiful back drop of the Custom House as the music fills our ears, hearts and souls.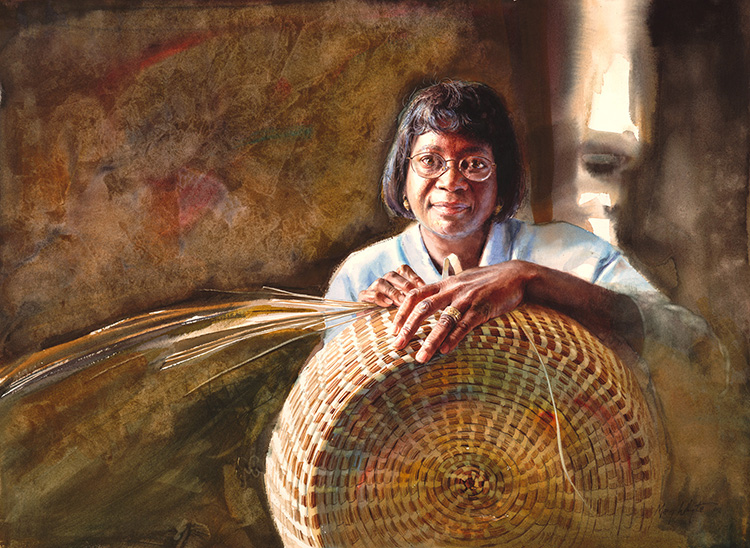 Artist and Subject: Mary Whyte and Mary Jackson
The Gibbes Museum of Art presents an Artist talk:
Artist and Subject: Mary Whyte and Mary Jackson
Artists Mary Whyte and Mary Jackson will talk with Gibbes Executive Director Angela Mack about their work, their relationship, and the role of the artist and the sitter.
In partnership with
Piccolo Spoleto Festival
Gibbes Museum of Art
, 135 Meeting Street, Charleston, South Carolina 29401
Wednesday, May 31
1:00 PM - 2:00 PM
$20 Members, $25 Non-Members, $10 Students/Faculty, with ID
PURCHASE TICKETS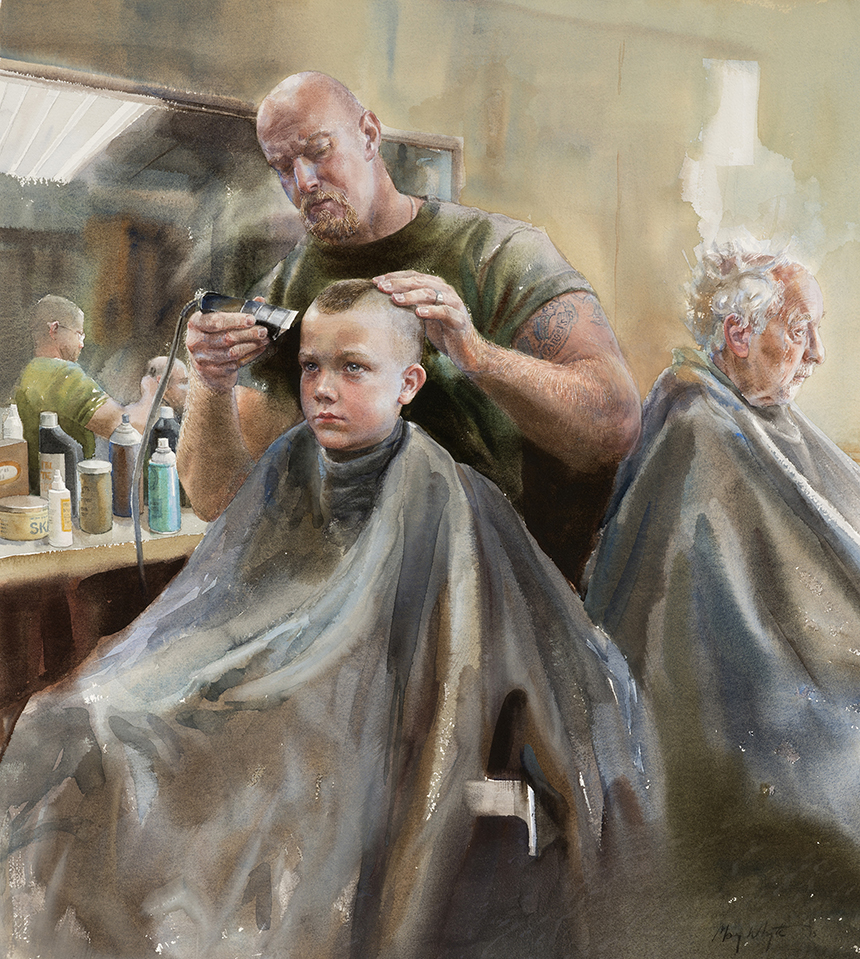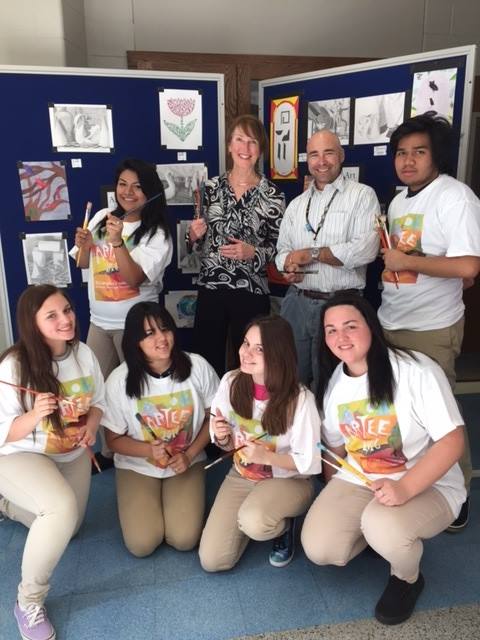 Calling All South Carolina Public School Art Teachers!
The South Carolina Art Education Association is now accepting applications for the 2017 Mary Whyte Art Educator Award.
Established in 2007, the Mary Whyte Art Educator Award is designed to highlight a visual art teacher in the state of South Carolina who has demonstrated superior commitment to their students and to their craft. The award is accompanied by a prize of $5,000 and is administered and presented annually by the
South Carolina Art Education Association
.
Link to the Awards Application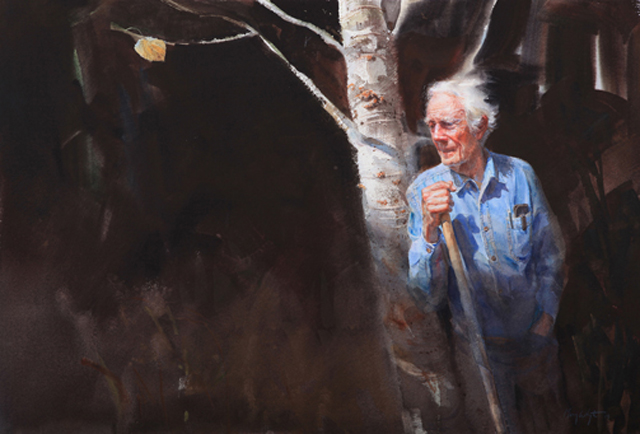 Portrait Society of America, 2017 Conference in Atlanta Georgia
Portrait Society of America
2017 The Art of the Portrait Conference
Atlanta, Georgia
April 20 - 23, 2017
Mary will be demonstrating and speaking at the conference.
Artists from all over the world are gathering for a weekend of unforgettable moments. See over thirty artists demonstrating, discussing techniques, and methods. Network with fellow artists from all over the world and have an individual artist-to-artist portfolio critique. Opening night includes 15 artists painting together in one room from live models, demonstrations, panel discussions, workshops and breakout sessions. Whether you are a professional full time artist or you desire to take your art to the next level, they have a program to benefit you.
To Register
:
http://www.portraitsociety.org/conference or call 1-877-7724321
Painting:
Aspen Leaf
, by Mary Whyte
watercolor on paper
19 x 28 1/4 inches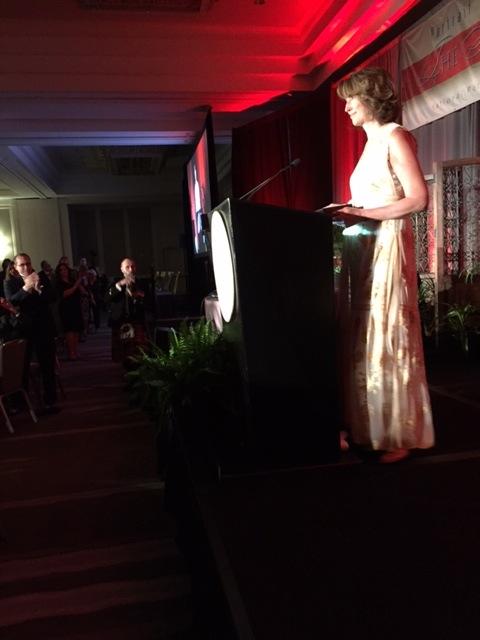 PORTRAIT SOCIETY OF AMERICA
In 2016 the Portrait Society of America chose Mary Whyte as the Society's Gold Medal recipient.
A renowned watercolor artist, Mary is also a teacher and author whose figurative paintings have earned international recognition
.
Gold Medal Announcement
Truth, Skill and Vision - these three words are engraved on the reverse side of the Portrait Society's Gold Medal. This award, presented annually by the Portrait Society, honors a lifelong dedication to excellence, as well as recognition of a distinguished body of work that serves to foster and enhance fine art portraiture and figurative works in America.
Past recipients have included some of America's most renowned artists including Andrew Wyeth, Jamie Wyeth, Nelson Shanks, Philip Pearlstein and Burton Silverman. Join us as we congratulate Mary Whyte as her name is added to this impressive roster of artists of achievement.
CBS NEWS SUNDAY MORNING - Mary Whyte Featured Artist